Criminal - Civil - Domestic Investigations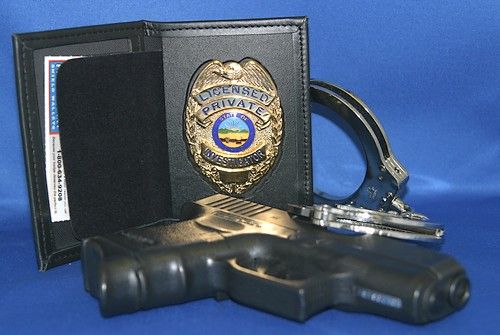 Edward Lewis, Agency Principal, was successful in investigating and negotiating the return of two children abducted to the Philippines in 2002. Lewis has coordinated, corresponded or worked in cooperation with the U.S. Philippine Embassy, US State Department in Washington DC, Passport Alert, Hauge Convention, Washington State Patrol Missing Clearance House for Children, FBI, local prosecutors, UFAP warrant process, bench warrants and the Sheriff's office

Lewis is actively investigating the disappearance of 2-year-old Teekah Lewis who was abducted from a Tacoma bowling alley in January 1999. This case has gained national coverage. It has been featured on "America's Most Wanted", "Montel", and "Northwest Afternoon". Teekah is of no relation to Investigator Lewis. If you have any information regarding this case contact Investigator Lewis.
Lewis also worked the high profile case of the murder of Crystal Judson (Brame). On April 26, 2003, her husband, Tacoma Police Chief David Brame, and her gained National Media attention when David committed murder/suicide after Crystal filed for divorce, sought for custody of her two children and made strong allegations of abuse by David Brame.

The Media

Lewis has been featured on news television KIRO, KOMO, KING, KCPQ, regarding high profile cases he has worked on. He has guessed appeared on Seattle talk radio show KEZX-KWJZ regarding missing children. Lewis was also contacted by the New York Times regarding DC Snipers John Allen Muhammad and Lee Boyd Malvo.

FX Channel

Lewis has been corresponding with the production department of a new television series to be aired on the FX Channel called "American PI". The producers of the show is Gavin Polone who brought you "Hack", Gilmore Girls", and feature film "Panic Room". Another producer associate with the show is Eddie Barbini of "Arrest & Trial". The show cancelled before airing any shows on Lewis.

Continuing Education
Lewis has provided a continuing education seminar at the Seattle-Tacoma Airport Double-Tree Hotel for Washington and Oregon private investigators. He brought in William C. Dear, a high profile Texas investigator who worked on cases like the Exhumation of Lee Harvey Oswald, Milo Murder, Dungeons & Dragons, Black Widow and OJ Simpson.

Lewis stays up to date with current laws and techniques of his profession by being active with investigative list serves, and taking part in national security and investigative continuing education programs.

Community Involved
Lewis has provided free KIDCARE photo I.D. to families at the Tacoma Mall and Safe Street Violence Prevention National Night Out. He has also been a guest speaker for the Rotary Club.

Book "Hostile Ground"

Lewis' book "Hostile Ground: Defusing & Restraining Violent Behavior and Physical Assaults", has been reviewed in PI Magazine, Law Enforcement Product News, featured on "Infoguys" PI website, and the National Association of Fraud Investigators. He is "Author of the Month" for December 1999 with Paladin Press. He is currently producing a video called Staying Alive: Restraining, Extraction & Defensive Tactics.

Copies of the book is being used as reading material at the Criminal Justice Training Center in Seattle, Washington. Officer Don Gulla, SWAT and founder of ARRESTLING tactical training, contributed enormously to this book.

Additional Info on Lewis
Lewis is a graduate of Pacific Lutheran University. He is a former Child Protective Service caseworker, mental health tech, professional assault restraining team coordinator, group life counselor for dysfunctional families and juvenile offenders. He served as field case manager for mentally ill veterans in coordination with court appointed guardians. He once served as backstage bodyguard at a Beach Boys Concert and was a self defense instructor for one of the northwest chapters of the Guardian Angels. He is a violence prevention program consultant and martial art Master. He is listed in "Who's Who In Karate" 1982. He formerly promoted pro/am kickboxing, investigated fraudulent kickboxing events, conducted backgrounds checks and organized events for KICK an international organization whom Chuck Norris was the advisor and spokesperson.